SANTA LUCIA
Franciacorta
Brut
Pleasantness and finesse characterize the most representative cuvée of our Franciacortas, also conveying our team spirit and territory identity.
Obtained with Chardonnay and in small percentage Pinot Noir grapes, it is aged in bottle for at least 18 months.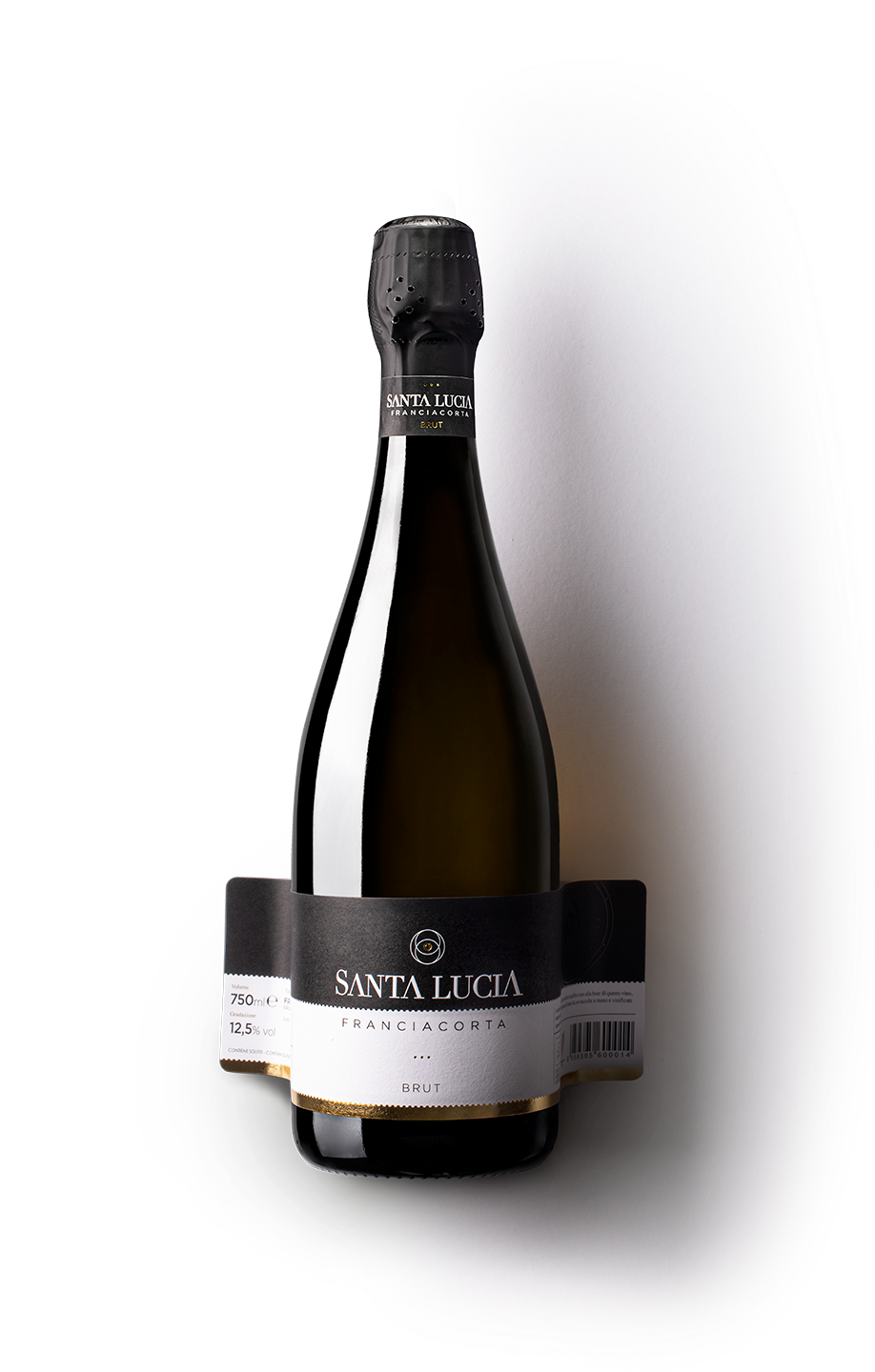 GRAPE Chardonnay 90%, Pinot noir 10%
VINEYARDS The grapes come from 15 vineyards spread over seven different areas of Franciacorta, representative of all the different landscape units that characterize the area.
Average age of vines: 10 years
PLANTS/Ha 5000
TRAINING SYSTEM Guyot, spurred cordon, sylvoz
YELD PER HECTARE 60hl/ha
HARVEST Manual with grape selection and transport in small boxes starting from the first ten days of August.
WINEMAKING Soft pressing, fermentation in stainless steel tanks at controlled temperature (16°C). The base wines are vinified separately according to the vineyard of origin and then expertly blended to create the cuvée. Bottle aging on the lees for a period of about 18 months in cellars at a constant temperature of 12-15°C.
ALCOHOL 13% vol — DOSAGE 5 g/l
DESCRIPTION Straw yellow color and fine, persistent perlage. The nose is floral and delicately fruity. Stands out the aroma of bread characteristic of refinement on the lees.
Balanced taste, with good persistence and elegance.