FRANCIACORTA
DOSAGGIO ZERO MILLESIMATO 2016
SANTA LUCIA
Franciacorta
Dosaggio Zero Millesimato 2016
The vine variety, climate and territory combine differently every year, creating special wines.
This is why only from the best grape harvests does Santa Lucia select grapes originating its Millesimatos.
Pas Dosé is the dosage that best exalts the selection.
This Franciacorta is full-bodied, intense and persistent.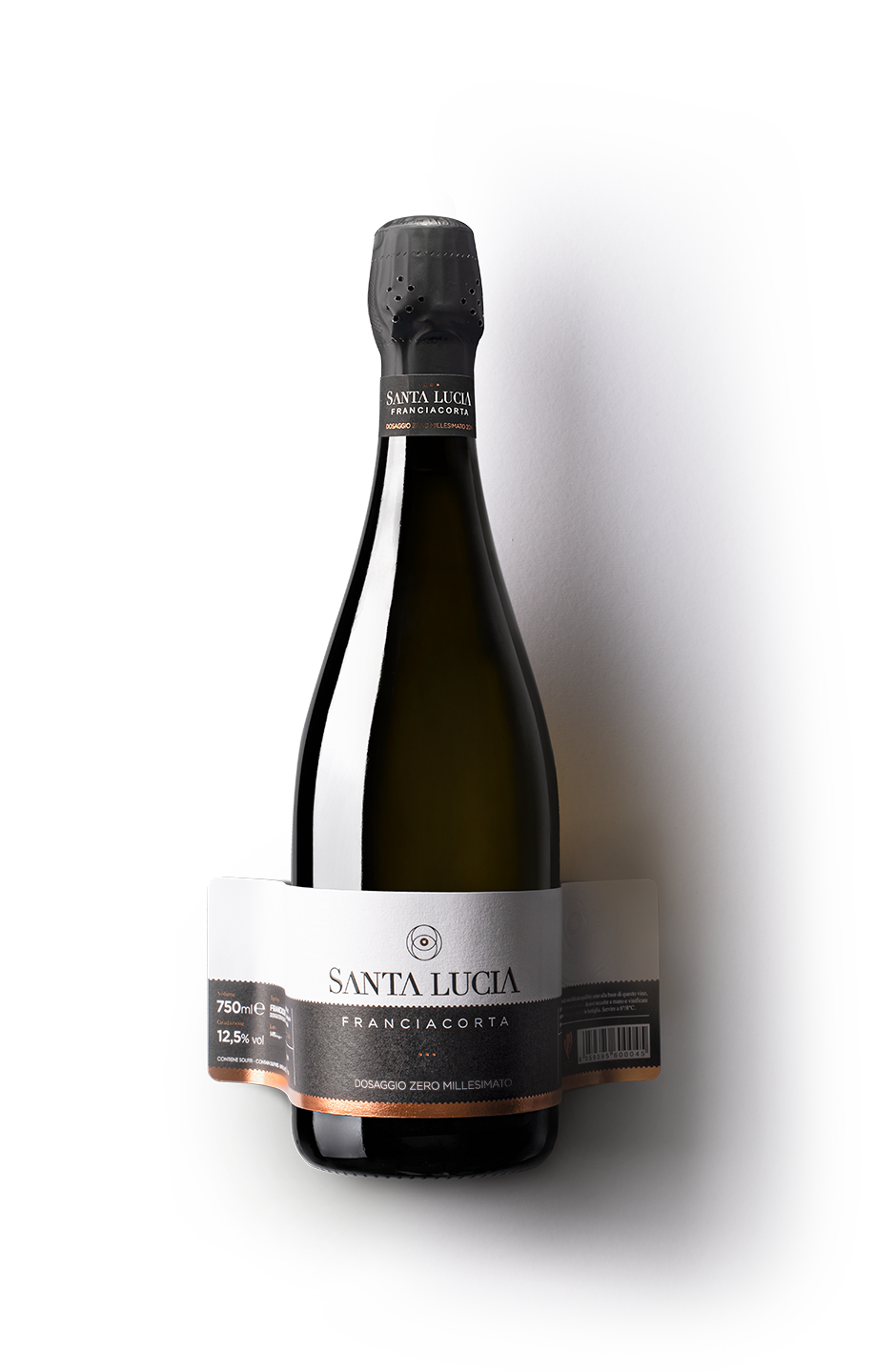 GRAPE Chardonnay 70%, Pinot nero 30%
VINEYARDS Cuvée made from the best selection of Chardonnay and Pinot Noir grapes.
PLANTS/Ha 5000
TRAINING SYSTEM Guyot
YELD 50hl/ha
HARVEST By hand with selection of the grapes and transport small boxes at the moment of perfect ripening.
WINEMAKING Soft pressing and fermentation in stainless steel tanks at controlled temperature (16° C). The base wines from different vineyards are vinified separately and then expertly assembled to create the cuvée.
Aging on lees in the bottle for a minimum period of 30 months in cellars at a constant temperature of 12-15° C. 
ALCOHOL 13% vol
DESCRIPTION Bright light yellow color and creamy perlage. To the palate peach flowers and nutty flavours. Great sapidity and fine elegance.