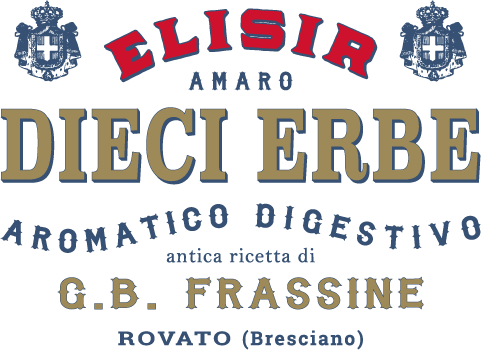 From the original 1867 recipe by G-B- Frassine, created with ten of the healthiest herbs from Monte Orfano di Rovato and used in all Italian cities and abroad.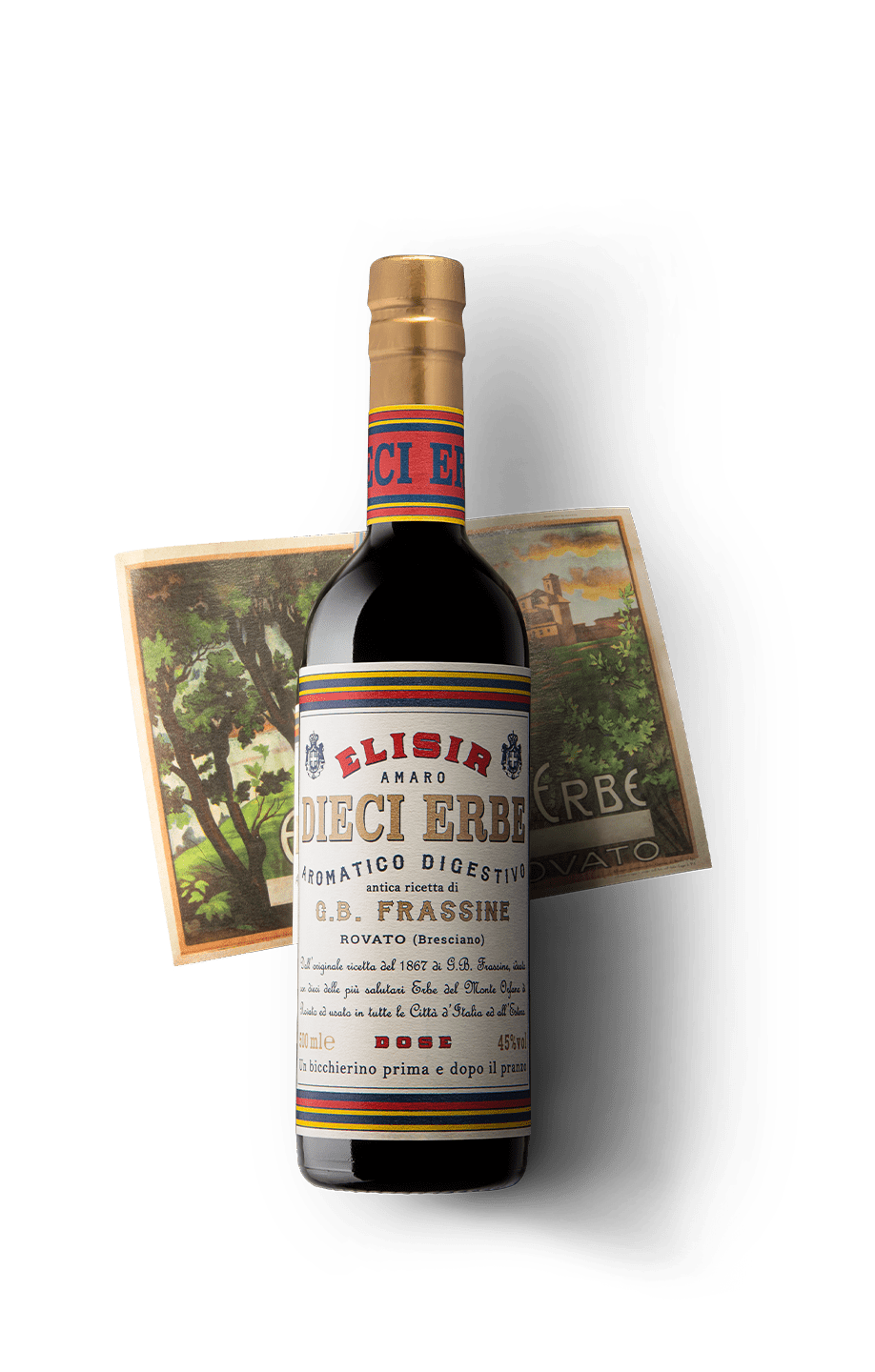 Elisir Dieci Erbe is a historic amaro from Brescia. The original recipe was created by Giovan Battista Frassine from Rovate, inventor and enthusiast of botanical studies, back in 1867.
He then lists the recipe, or rather, a series of infusion tests from April 1865 until March 1867 when the inventor thought it best to establish it definitively.
In 1884 his son Tita had the patent as supplier of the Royal House and later that of S.A. Royal Prince Amedeo, Duke of Aosta. The product was awarded at the exhibitions in Rome (1910), Sanremo (1921) and Florence (1923). When the inventor broke his leg due to an accident, the recipe was passed on to the Lucca Brothers and later to the Carlo Torri company, both liqueur producers based in Rovato.
Following the closure of the Carlo Torri company, the production of the Elisir was lost starting in the 1960s.
The Santa Lucia farm, recovering the original notebooks of Frassine and using only organic ingredients, has revived this historical product so rooted in the tradition of Rovato and Brescia.