SANTA LUCIA FRANCIACORTA
Balanced between nature and architecture
Santa Lucia is a small paradise where nature and architecture are integrated with great balance, according to the classic tradition of the Franciacorta area.
Time seems to have stopped in the vineyards exposed to the sun in an optimal way, which make the landscape of the Erbusco hills pleasant;
here is the production site, in the architectural complex around Palazzo Longhi, built in the 17th century on a structure dating back to the 14th. The feeling is confirmed by visiting the cellars of the company, where our wines are made with great passion.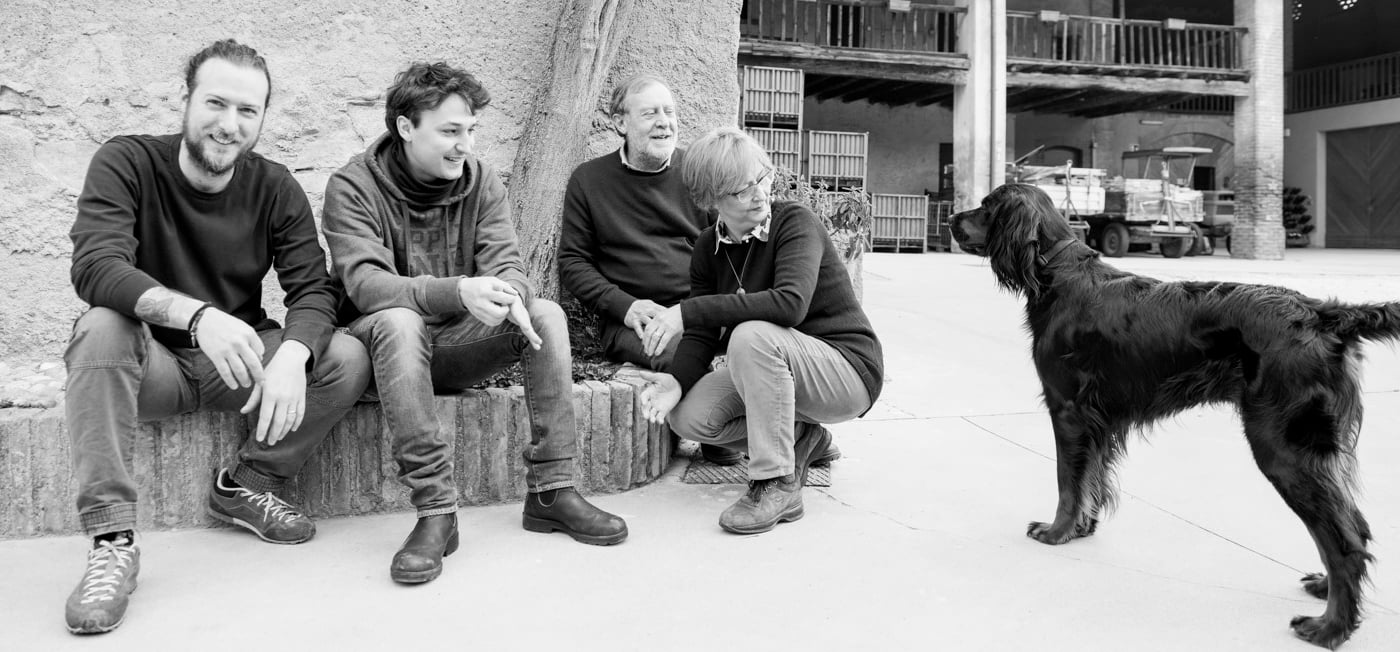 The flagship of Santa Lucia are the vineyards: 30 hectares of land between Erbusco, the heart of the wine-growing region, Rodengo Saiano, Capriolo, Passirano and Rovato; among these there are some "jewel vineyards", among the very few in Franciacorta to be framed by stone walls.
Here nature is particularly generous and is expressed above all in the finesse of aromas and in the elegance of the product thanks to the characteristics of its terroir and a particularly favorable microclimate.
The company was born in the late nineties from the experience gained in the field of research and consultancy in the wine sector by Pierluigi Villa, his wife Ardenia and their two sons Gregorio and Maurizio.
NATURALLY BIO! WE DO NO MORE THAN SUPPORT NATURE
Santa Lucia is conducted according to the organic farming method and 2014 was the first certified harvest.
Organic management guarantees respect for the environment and favors the expression of synergies already present in nature, respecting its slow times and the best choices. This leads to the production of elegant, balanced wines, to be shared with friends and to rediscover the link with the land.
Each label stands out for its style and elegance, leaving those who experience them each time with a different emotion.